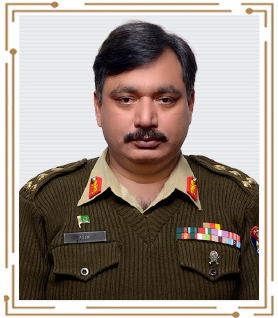 Message from CEO NRTC
Brig. Tofique Ahmed
I feel very privileged to be writing this message as the chief executive officer of NRTC. Establishing close relationships with our clients is a key element to reaching total solutions. We cultivate each client relationship from the initial concept to completion, often maintaining this contact years after a project is finished. It become synonymous with our commitment to helping our clients share knowledge and create innovation.
Message from Dy MD NRTC
Brigadier Imran Gul(R)
NRTC is a leading organization in the industry promoting the telecommunication / IT equipment in the Pakistan. NRTC Is committed to sustainability and continues to support the Armed forces, Public and Private sectors including various international clients. Our strategy and policies underline the unique contribution of our products/services in facing the security and technological challenges in the country.